Mary-Dawn Roberts is an accomplished Canadian realist Artist (left), "Master of His Domain" by B.K. Lawes (right)
Proven Professional Results
At Bochsler Photo Imaging, we have been photographing and providing high quality copy artwork, watercolour, illustration and painting reproduction to artists for as long as we can remember! For an artist, it is extremely important to invest in good quality digital files of your original artwork before you sell/release your piece so you can own a master copy for marketing and selling production prints.
High quality artwork reproduction is a technically challenging task as each unique individual piece needs to be properly lit for the most accurate results and therefore tends to yield much better results than scanning.
Our professional photographic artwork reproduction and copy work services combine our superb quality & attention to detail with the right equipment for the job. We strictly use Phase One back digital technology to capture the finest detail and colour in your pieces. Our affordable studio rates are based on set up and photography time. As there is a minimum time to setup and prepare, we recommend you have more than one piece done at a time if possible to reduce the overall cost and make the most of your photography session.
Once the photography is complete you will receive high resolution digital files on a DVD suitable for high quality reproduction and more!
Digital photography is one of the most colour accurate techniques for art reproduction / copy work and results in most scenarios are excellent, however we do recommend you take the original piece along with the digital file to your printer in case special attention is required to achieve the desired result.
Feel free to contact us to further discuss this specialty service or to book your session today!
See below for some examples of our artwork photography from internationally acclaimed artist Bruce Lawes who trusts BP imaging to photograph his precious and awe inspiring paintings.
B.K. Lawes Testimonial:
"I have worked with BP imaging for almost 10 years, primarily for photographing my paintings for print and publishing purposes. Their ability to capture my work accurately using their Phase back camera technology is remarkable, and I highly recommend them. I found many other photographers still use 35mm cameras for copy work primarily because Phase back technology is so expensive but the results are far superior. Check them out, you won't be disappointed in their expertise and pricing."
Bruce Lawes – Artist

"Shades of Blues and Grays" by B.K. Lawes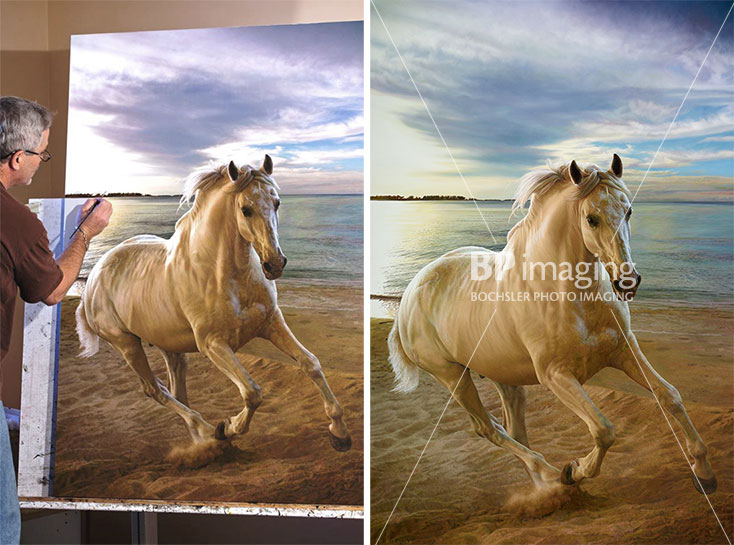 "Running Free" by B.K. Lawes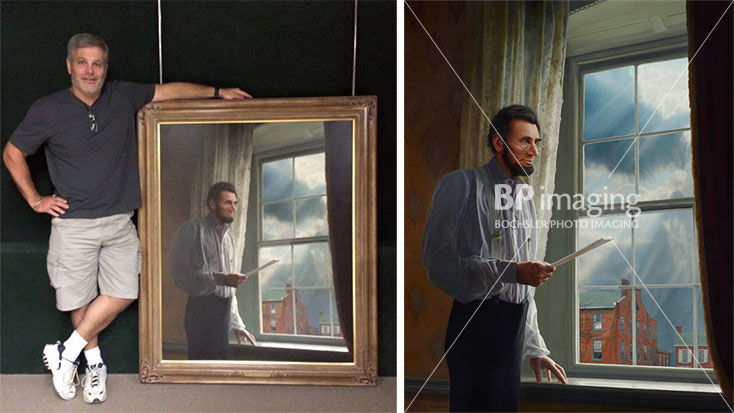 "A New Birth of Freedom" by B.K. Lawes