In Dec 2020, BP Imaging's studio was invaded by some Beasts! U.S. based company, Cheyne of Events , was referred to us by existing client Terradyne to help with the launch of the Monsters of Smoke PR Tour for Ardbeg.
The ask – clean and professional studio photography of two fully-loaded, oversized all-terrain tactical vehicles for POS and social promotion. These impressive trucks were manufactured and customized in Ontario, Canada and due to the pandemic, became temporarily stranded before returning home to the US, giving BP Imaging the opportunity to rise to this challenge.
After a fresh coat of paint and a total clear out of the oversized BP imaging  drive-in studio, BP imaging was ready for the vehicles named "Wee Beastie" and "An OA" to arrive.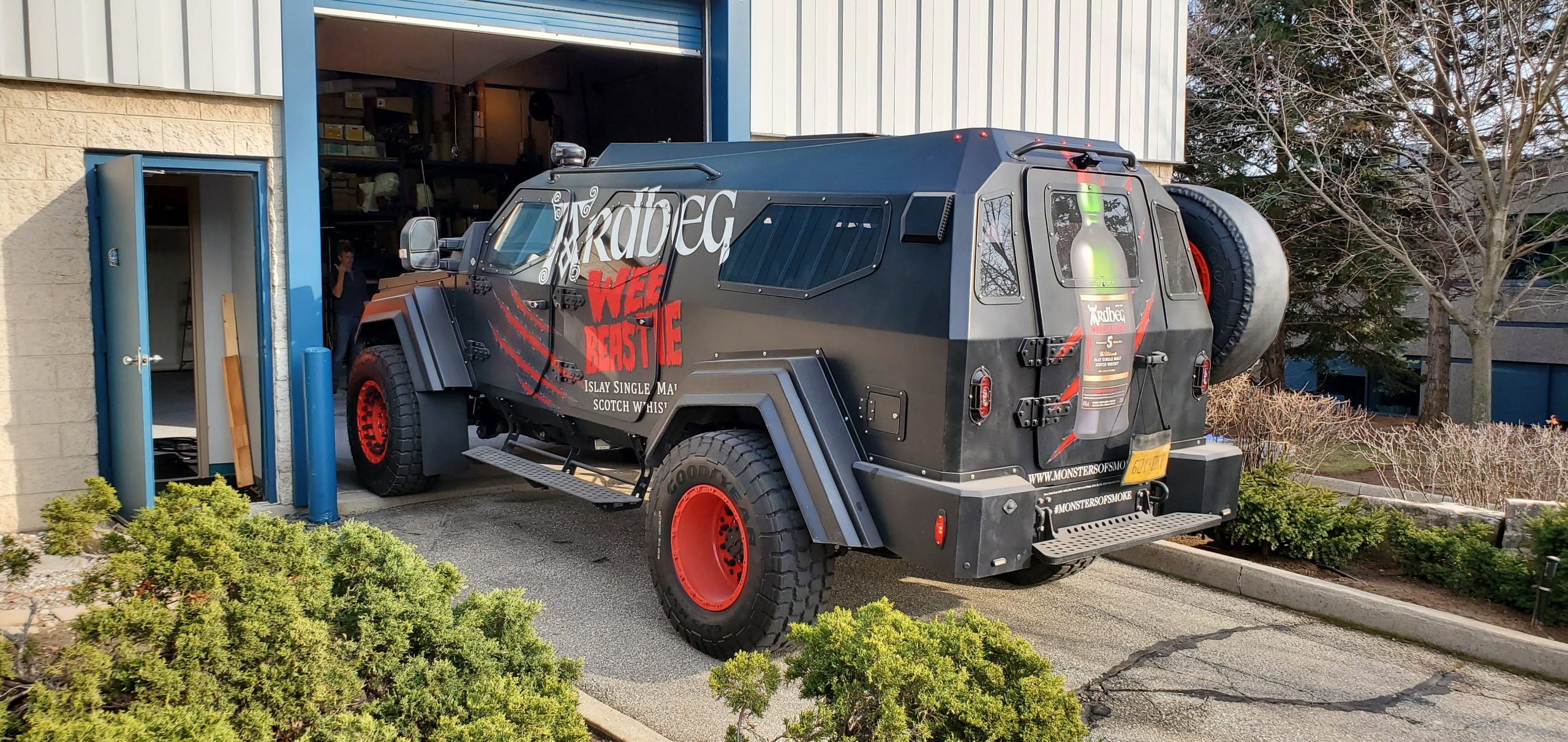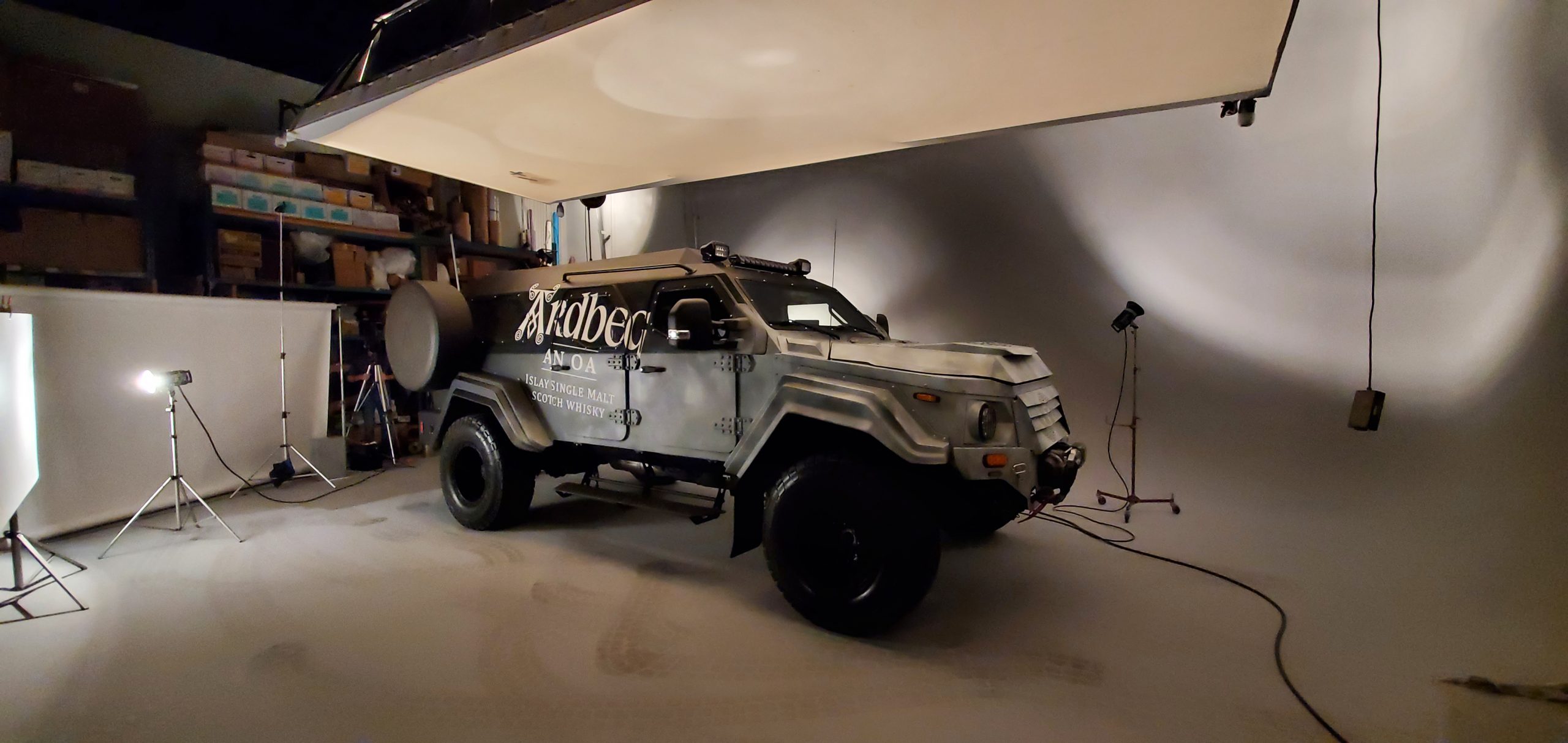 Each vehicle received a half-day time slot to cover a lot of shots! The attendants were friendly, helpful and informative, making sure all the special, over-the-top features like customized seating details and fully stocked whisky bar were showcased in the photography.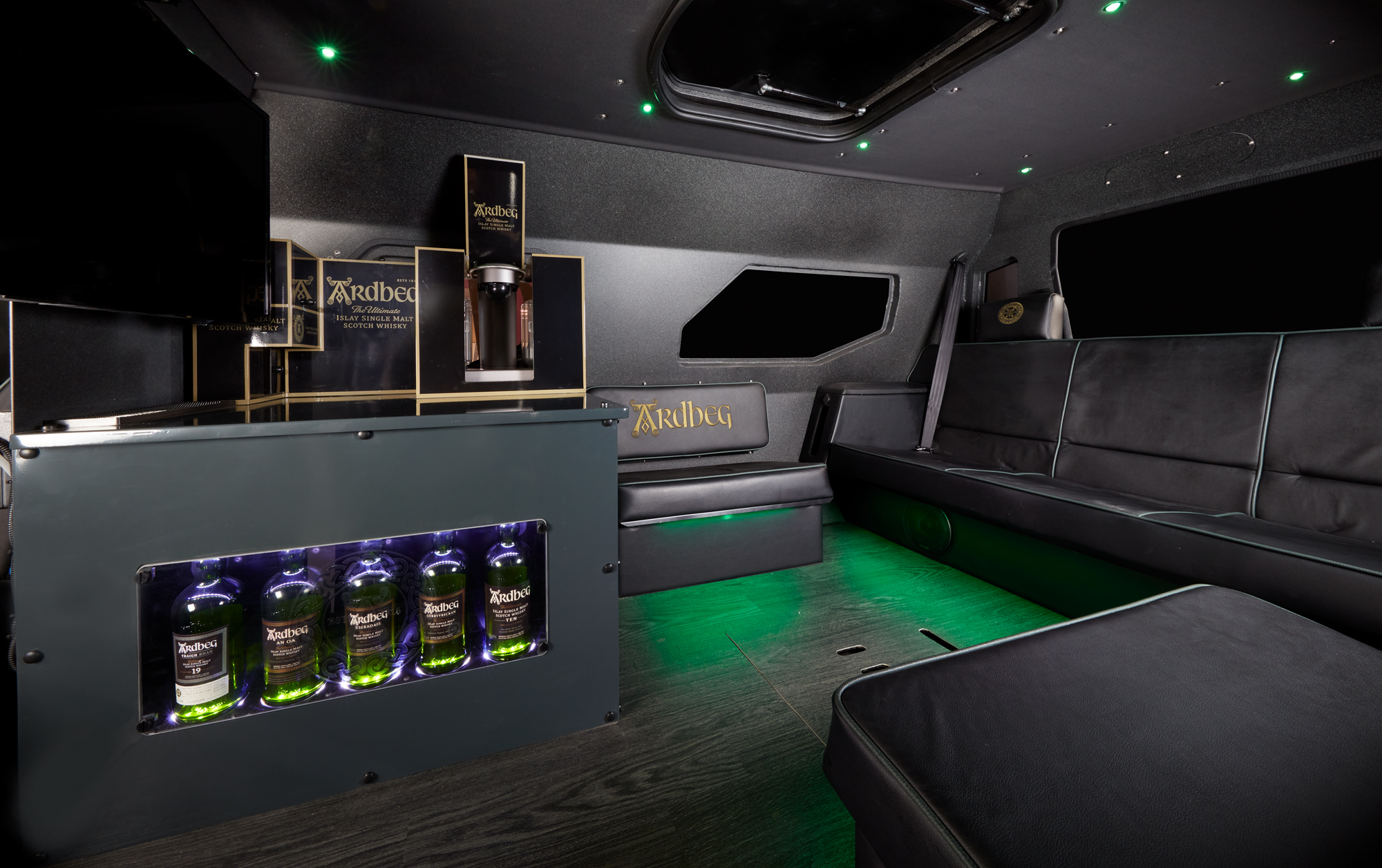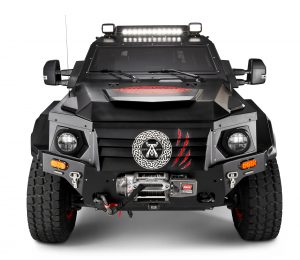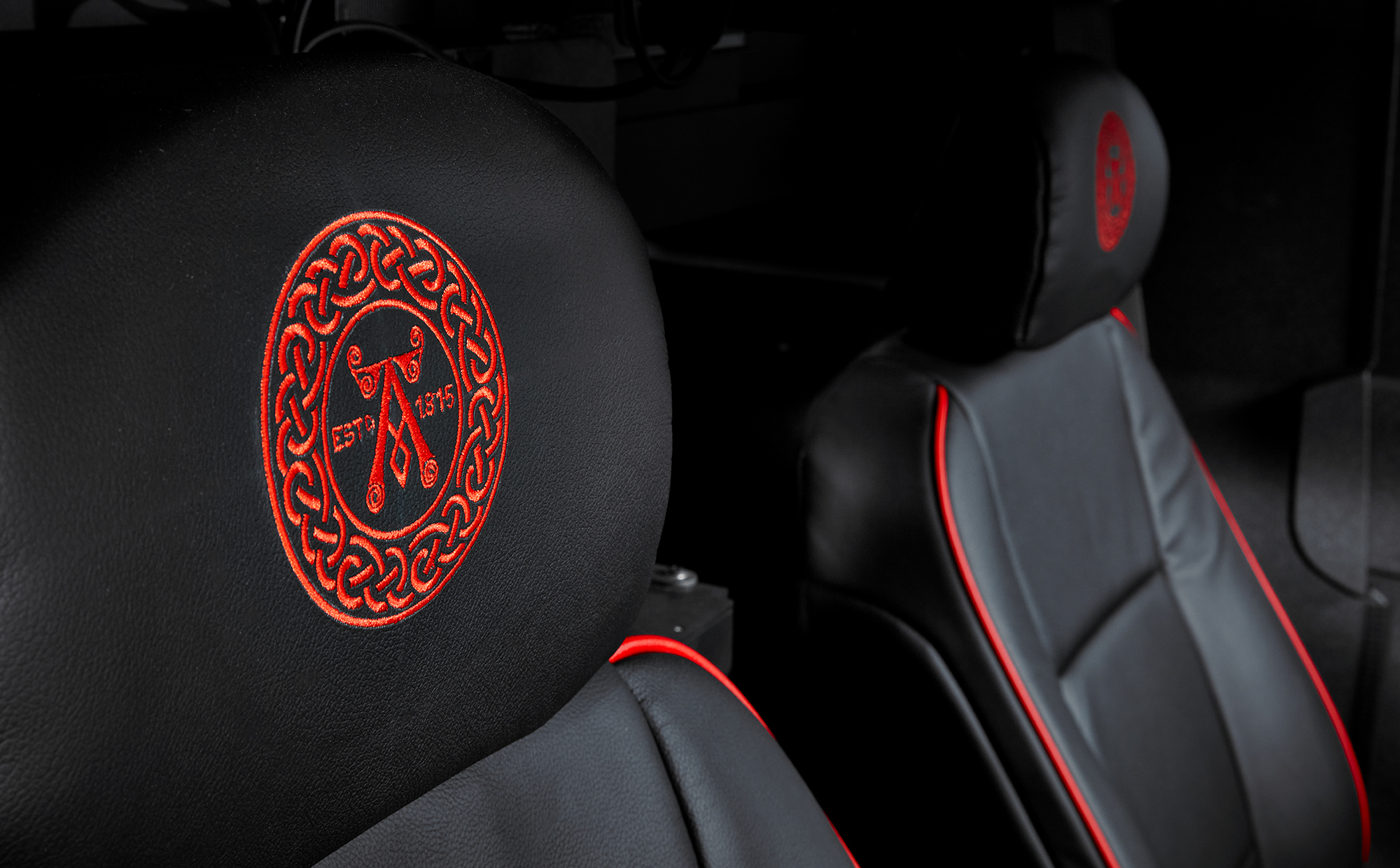 After a bit of post-production to clean up the backgrounds, the finals were ready to share with the client, who was thrilled with the results!
BP imaging feels privileged to have had a very up close and personal pre-tour date with these beauties and the team happily raised a glass of Ardbeg Scotch Whisky to close out a very memorable beast of a photography project!