Food Photography For Tre Stelle Packaging
Last year in April, BP imaging photographed a variety of food photography used on the new packaging for Tre Stelle (through OKD Marketing). The food packaging photography included new shots for various sliced cheeses (Swiss, Mozzarella and Provolone) and cheese tubs (Bocconcini, Feta and Ricotta). Our software gives us the ability to work with an overlay while photographing to make sure the shot fits into the desired space on the packaging. The project consisted of shooting the food photography (sandwiches, lasagna, appetizers, etc.) for numerous packages. For the tubs we were asked to shoot 8 to in one day, back in the day before digital photography it would be difficult to shoot more than two! The final photography was used on the top, side and bottom of the tubs.
The cheese slice images shown below (Swiss and Provolone packages) show you the process our photographer goes through to produce the final product. First our photographer shoots the food photography using Tre Stelle's cheese (shown on left). Secondly, we use the packaging template (shown in middle) with our software to assure everything will fit properly. Finally, we place our food photography on the packaging overlay to produce the final image (shown on right).
Be sure to visit our past blogs on the food photography we shot for Melt Magazine in the 2013 Fall/Winter and Spring/Summer issues!

Swiss Cheese Packaging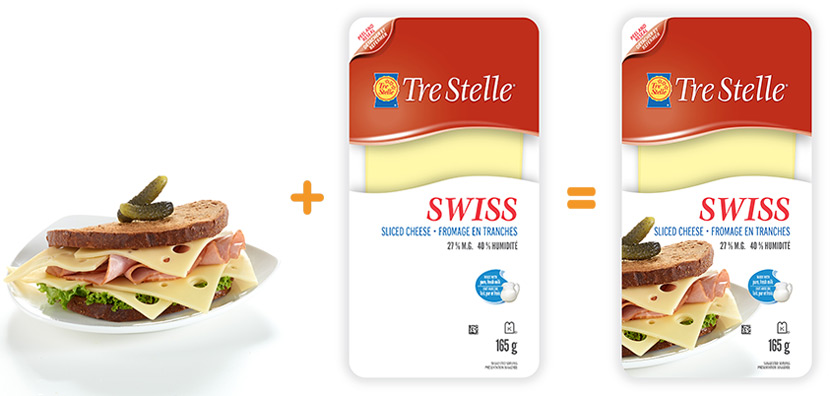 Provolone Cheese Packaging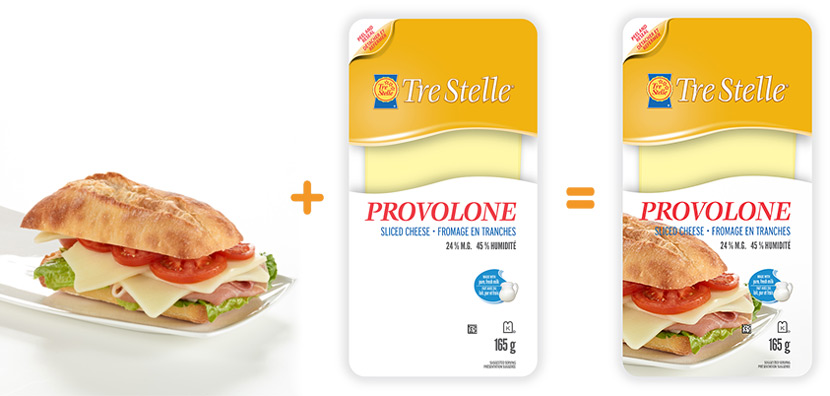 Assorted Cheese Tub Packaging