Maple Tangerine "Gin-gle" –
recip
E-blast
Notes: The addition of egg whites adds a silky creaminess to this festive holiday cocktail! Fresh squeezed tangerine juice has just the right amount of refreshing tang, although store bought juice will work just as well.
Yield: Makes 2 delicious cocktails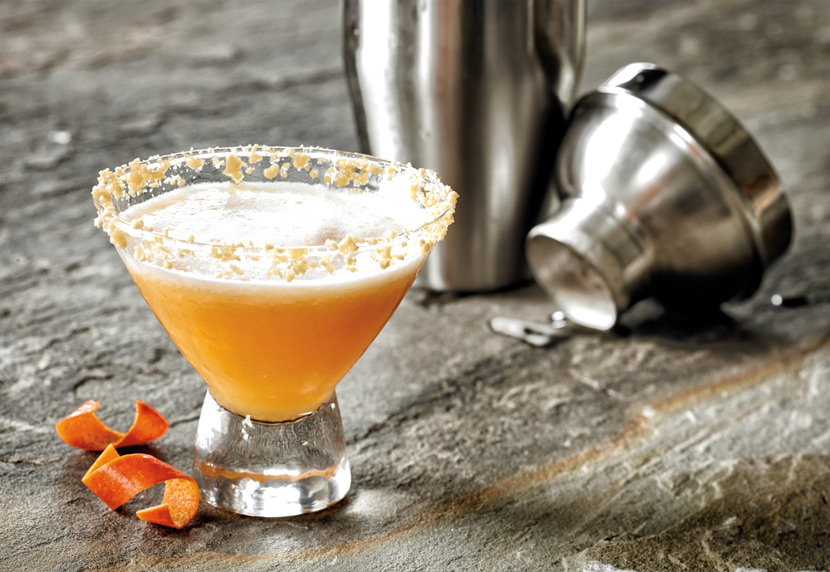 INGREDIENTS
---
3 maple candies, finely chopped
4 tablespoons pasteurized egg whites
1 cup ice
2 tablespoons maple syrup
1 cup tangerine juice
3 oz. gin
PREPARE
---
1. Pour 2 tbsp egg white in a shallow bowl. Dip rims of 2 glasses into the shallow bowl and coat with chopped maple candies.
2. In a martini shaker, vigorously shake 2 tbsp egg whites and ice together for 1 minute; add maple syrup, tangerine juice, and gin.
3. Shake for another minute, strain into candy rimmed glasses. Spoon foam on top and serve immediately.
Click here to subscribe to our monthly E-blast list!