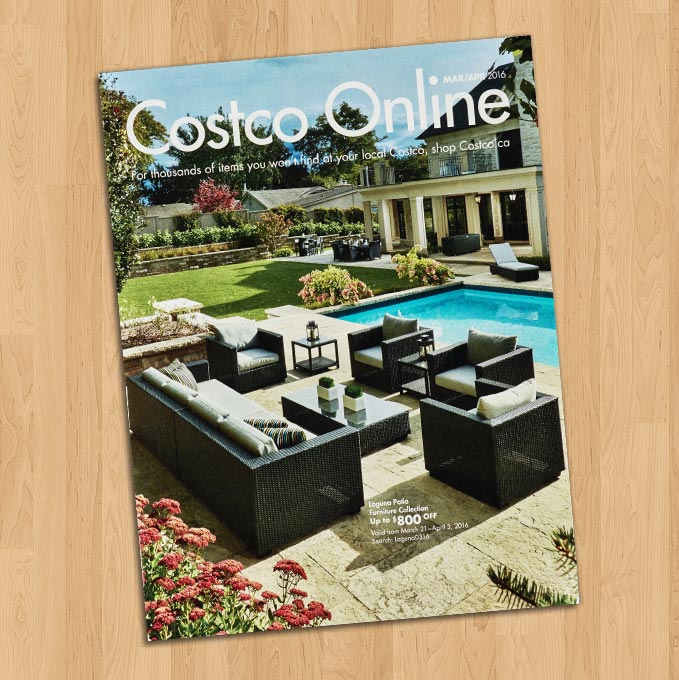 For the third year in a row, BP imaging's outdoor patio furniture photography was featured on the cover of the Costco Online Magazine! You may remember our blog posting the past two years about our photography shown on Costco's website and magazine.
The front cover features the Laguna Patio Furniture Collection with more furniture on page 4 of the magazine including the Coventry 4-piece Sectional, Monaco 3-piece Sectional, Coventry 9-piece Dining Set and finally the Monaco 4-piece Sofa Set.
The photography took place at a local house in the southern part of Burlington down near Lakeshore Road. The house was perfect as a background for the modern furniture and the shots turned out great.
Check out the images below for a few that were used in the magazine!