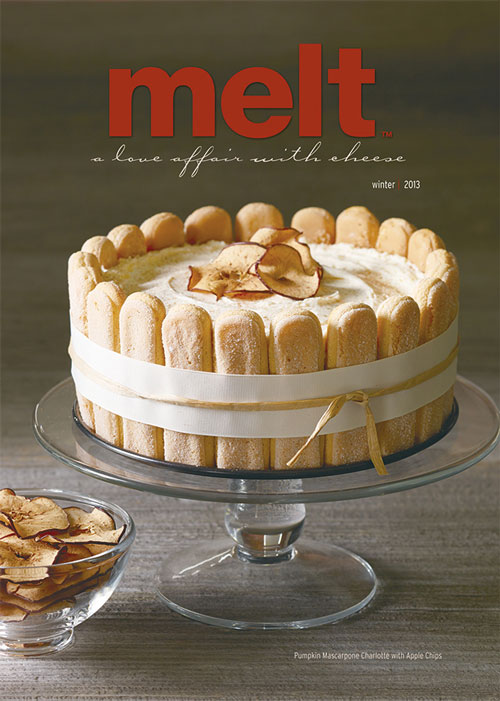 Commercial food photographer John Lynch did another great job with the new Melt Magazine Fall/Winter 2013 edition for Tre Stelle (a client of OKD Marketing).
Melt Magazine's seasonal Fall / Winter issue is filled with John's amazing photography of many delicious dishes including sandwiches, appetizers, salads, cocktails and desserts all with cheese as an ingredient. If you want to try them out for yourself the recipes, directions and ingredients are all included in the magazine.
View the blog posting to see some of the other photographs that appear in the magazine and a video of "The Magic Behind Melt Magazine – Fall / Winter 2013" with the food photographer and stylist in action.
For more food photography that BP imaging has shot visit the Food Photography section on our website.