Similar to BP imaging, Longo's is a family-owned Canadian company that was founded in 1956. They too are very passionate about the quality of product they supply and are dedicated to exceeding customer expectations. Four times a year, Longo's publishes their FREE Experience Magazine full of great recipes for the family & friends. We were proud to contribute our editorial food photography to the Fall Experience Magazine 2014.
Longo's Food Photography – Experience Magazine
The editorial food photography we shot included a table top spread showcasing Ontario pears and a delicious Orange Cornmeal Cake with Roasted Vanilla Pears. This shot does a great job of showing the stages of the recipe from cutting/peeling the pears to the completed cake that looks oh so good. Included with the photography is the full recipe for the cake including ingredients and directions to enjoy with your family. This photography being for the Fall Experience Magazine, Ontario pears were the main ingredient as they are in season during this time. To stress the importance of supporting local farmers, Longo's even features a local pear farming family in Southern Ontario!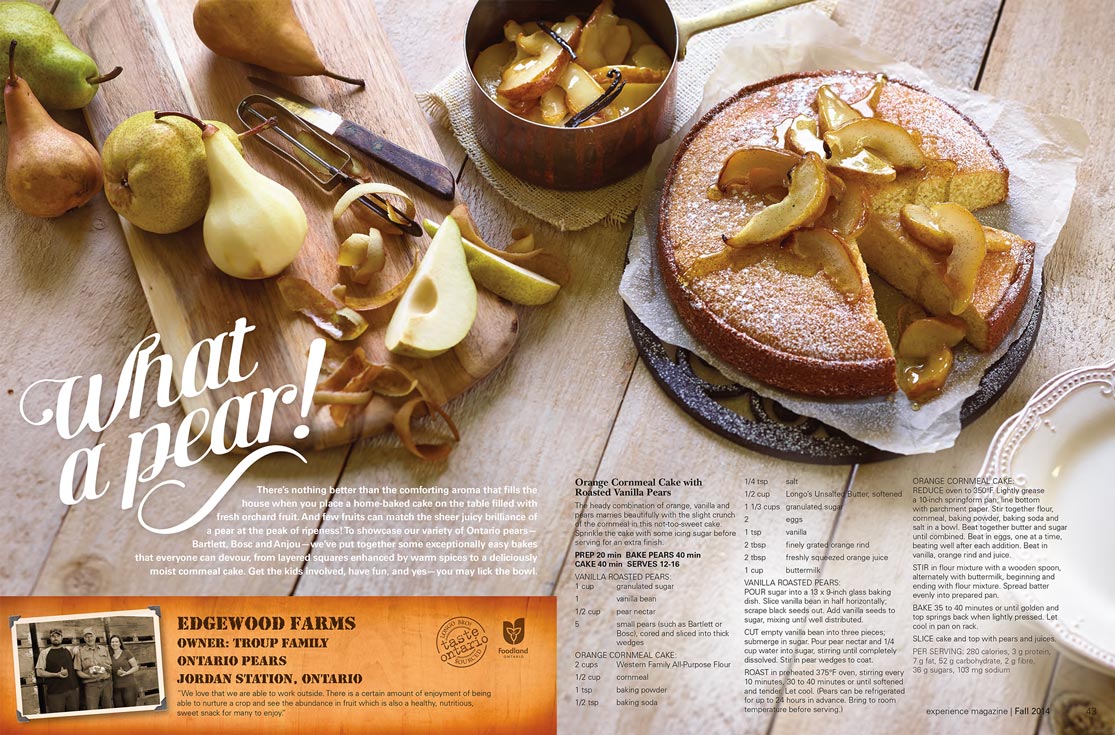 The Fall Comfort Fare series of food photography includes Longo's Signature Fully Cooked Entrée Meat Packs that cook in just 7 minutes! More specifically we shot butter chicken served with rice and naan bread as well as the pot roast served with Longo's Signature pappardelle pasta and roasted vegetables. Additionally we shot tuna cracker snacks with cucumbers, tomatoes and olives (not shown here) to promote the light and flaky canned tuna products.
Next up we shot dessert photography which included Layered Pear Cake Squares and Pumpkin Pear Squares with Cream Cheese Frosting. The best part being that the full recipes are included for all to try!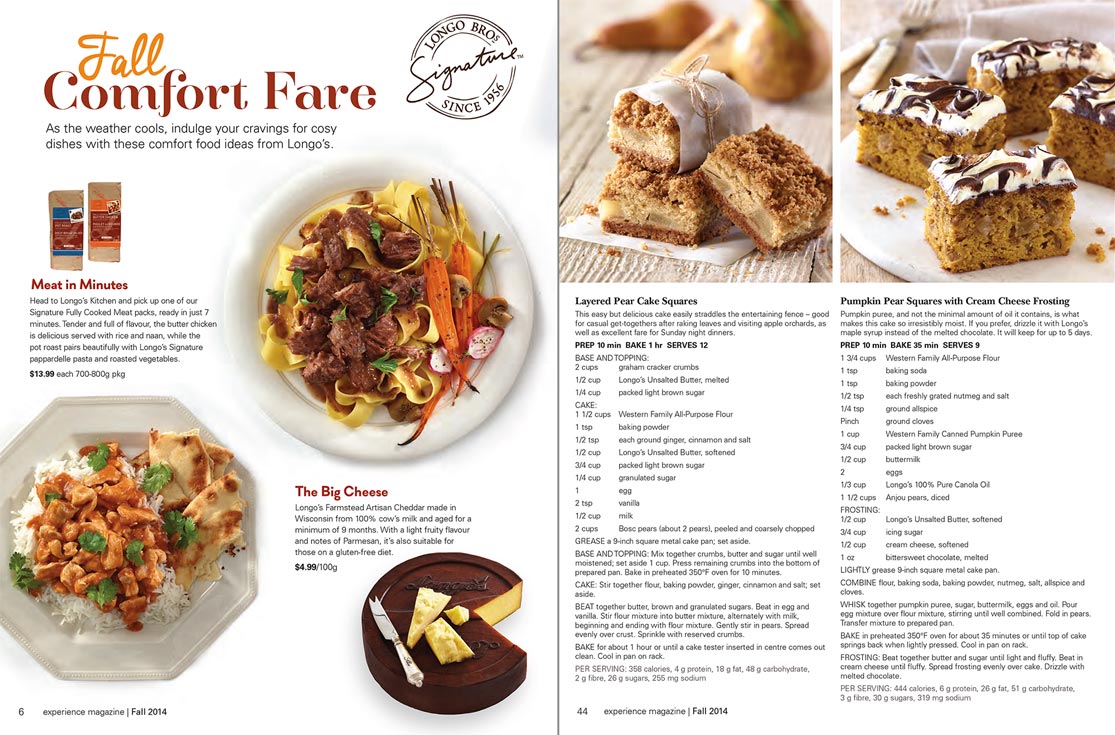 Finally we shot the Lunch box hall of fame image which includes the recipe and directions. The contest winner was a Longo's team member from the bakery department at the Walkers Line store in Burlington. She created a simple and healthy Chicken Quinoa Salad with ingredients available at your local Longo's store!