Rotary Club of Stoney Creek Raffle Draw Contest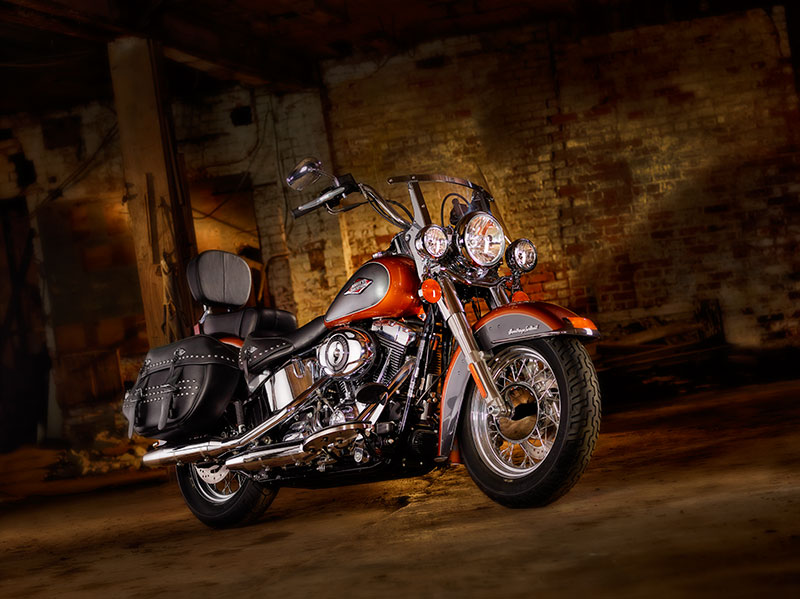 On June 13, the Rotary Club of Stoney Creek will be drawing tickets for the Grand Prize Bike Draw. The prize being a brand new 2015 Harley-Davidson Heritage Softail Classic! There are only 3,500 tickets available for purchase and the cost is $20 each which can be purchased in person or online. You can watch the grand prize draw live at The Powerhouse Restaurant in Stoney Creek. The proceeds go towards the local community and the support of international projects through Rotary International.
Our motorcycle photographer did a great job shooting the Harley Davidson for the Rotary Club. The photo shoot was done on location at an industrial building in the Niagara Falls region. When our photographers arrived at the building they had to tidy up the floors and set up a line of tarps to bring in the motorcycle to prevent the wheels from getting dirty. The building had no light whatsoever which made lighting the motorcycle and the background challenging and essential (see below). The fine details of the bike including the leather on the seats/saddlebag as well as the beautiful paint job and chrome accents. Without the proper lighting techniques, these fine details would be lost in the shadows because of the dark setting. It took 3 assistants plus our photographer to put it all together in a couple of hours! In the past years of shooting we would normally photograph in our drive-in studio and image onto a background, but this year they wanted to try something new and we think it turned out great!