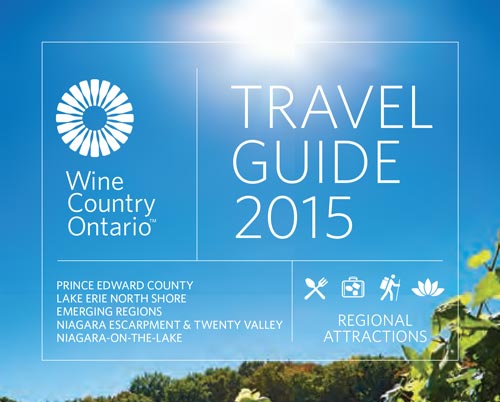 Winery Photography
BP imaging was proud to be selected last year to be an official photographer for the Wine Council of Ontario and we are pleased to be very well represented in the Wine Country Ontario Travel Guide 2015. Several of our beautiful photographs have been showcased throughout the booklet. Take a peek at some of our photography below that covers several areas of our expertise including:
Winery Photography – Stunning images from wineries including wine grapes, vineyards, wine barrels and winery facilities
Culinary Photography – Delicious food and wine shots at Vineland Winery and Treadwell
Aerial Photography – Bird's eye view of winery locations and surrounding areas in the Niagara and Prince Edward County regions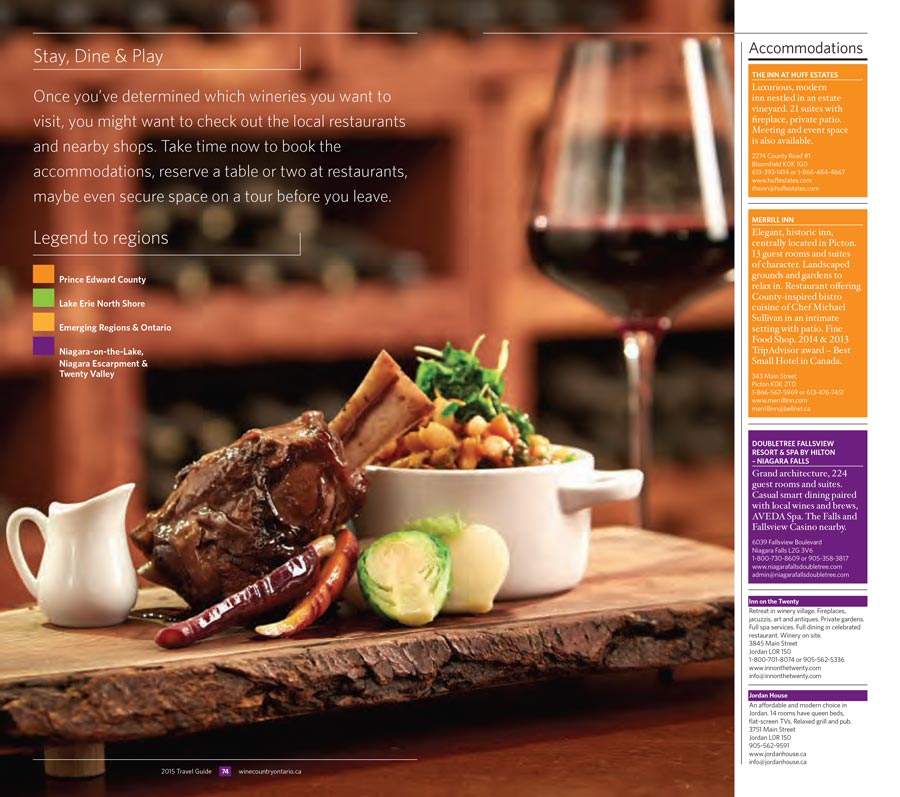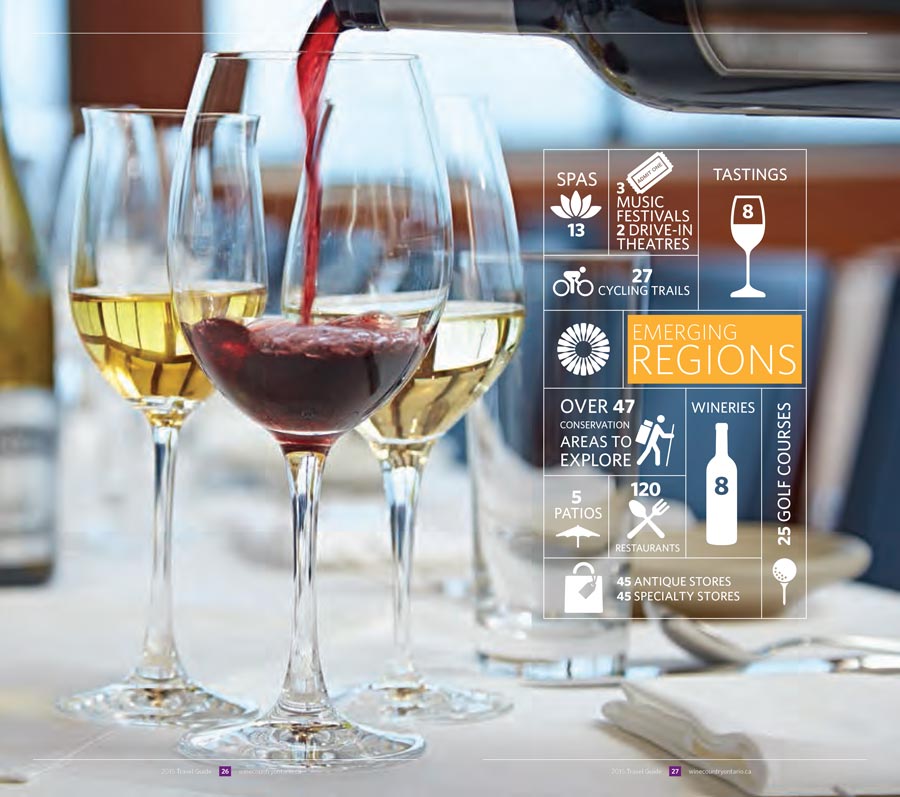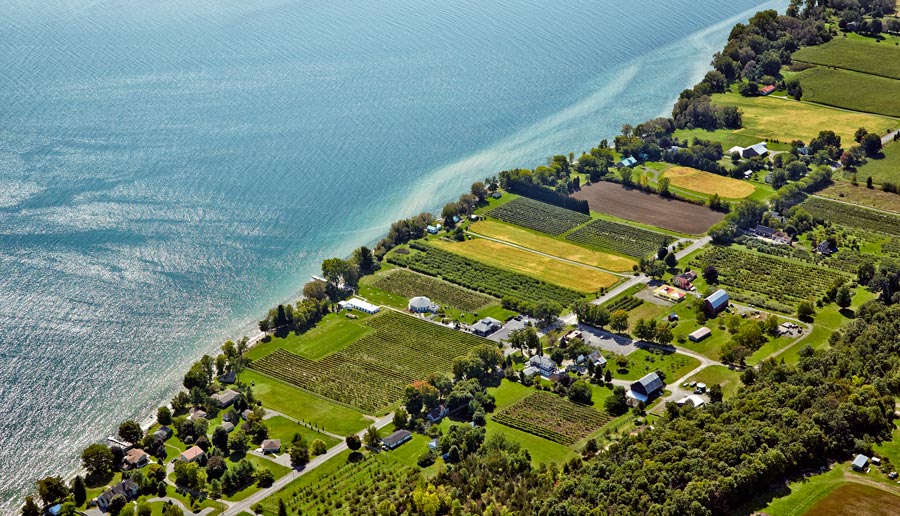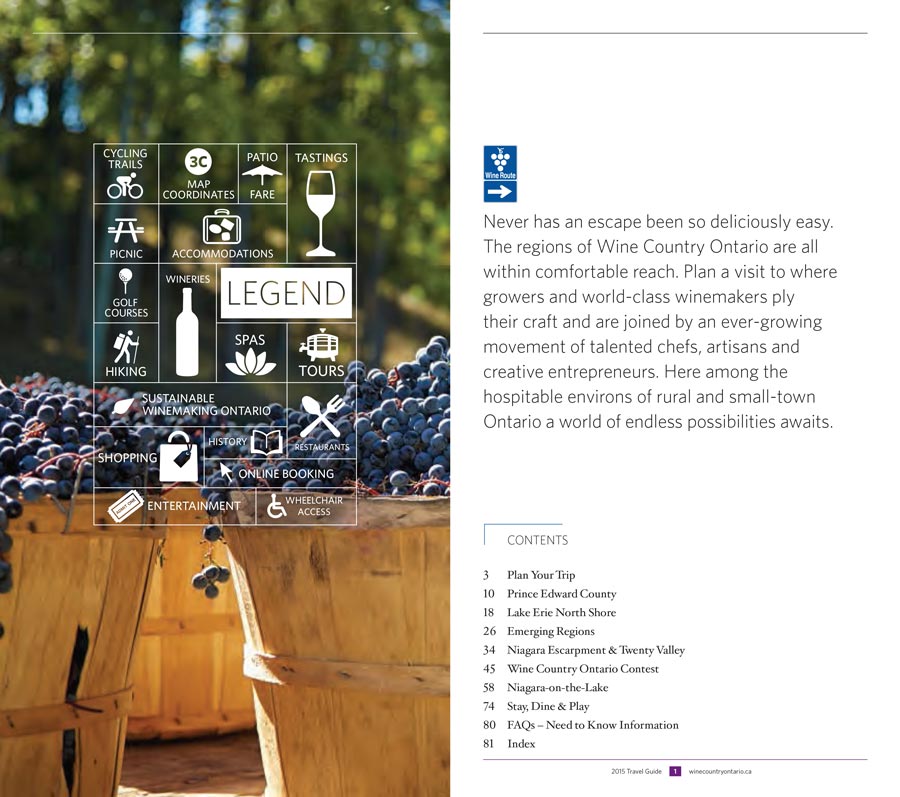 Wine Country Ontario – Travel Guide 2015
Make sure you keep your eyes open for the Travel Guide that is full of information for wine enthusiasts! The guide outlines the main wineries in Ontario including Prince Edward County, Lake Erie North Shore, Niagara Escarpment & Twenty Valley, Niagara-on-the-Lake and Emerging Regions.
For each area listed, the guide provides readers a map with winery locations and a description for each winery with hours of operation. As you can see in the second image below they also provide interesting details for each area including number of wineries, restaurants, tastings, antique stores, specialty stores, music festivals, spas, and conservations areas to explore. Some locations even include number of cycling trails, bed & breakfasts, historical sites, golf courses and drive-in theatres.
Along with the winery information there is also a section for frequently asked questions that provides more information about the local authentic Ontario wineries, what to expect for your first time at a winery, how to plan a wine tour, and more general questions including how long wine lasts after being open.
This booklet is a great source of information for anyone that has the desire to travel the beautiful wine country in Ontario.
Wine Council of Ontario
The Wine Council of Ontario is a non-profit trade association that promotes Wine Country Ontario as a high quality source of local authentic wine through the Vintner's Quality Alliance (VQA). Representing around 100 wineries across Niagara, Prince Edward County, Lake Erie North Shore, Georgian Bay/Grey County and Ontario's South Coast. Members of the association are small and medium sized, independently owned companies that include grape growers and manufacturers.