Mucci Farms
For over 50 years, Mucci Farms has been an environmentally responsible grower of gourmet vegetables. Now owning over 150 acres of greenhouses and having the ability to market more than 400 acres of Ontario greenhouse product across North America together with their support growers. Along with being a grower of vegetables, Mucci Farms is also a packer and shipper ensuring quality and food safety for its products.
Offering a variety of products including Tomatoes (Beefsteak, on-the-vine, Roma, Sapori™, sun drops™ grape, Tango Pink™ cherry and Sano™ mini san marzano), Peppers (sweet bell, Bella Sweets™ mini bell and Rustico™ sweet long), Cucumbers (English and mini "CuteCumbers™") and Eggplant.
Testimonial
"Working with BP imaging has been an amazing experience! I always have a great time in studio for shoots, picking out props and being a part of the process. You always go above and beyond to make sure the photos will work for all the purposes we need, and answering all of my questions. You can tell when people love their jobs, and I'm always impressed with the communication between the Photographer and Food Stylist."
Graphic Designer | Mucci International Marketing Inc.
Unique Produce Recipes
Over the last year, Bochsler Photo Imaging has developed, styled and photographed over 30 unique produce recipes for Mucci Farms for use on their packaging, website, recipe cards, etc. Two of the recipes were entered into the Produce Marketing Association Sensory Experience Contest and placed as a top ten finalist!
View Mucci Farms Sensory Experience PDF
Please take a look at a few of our favourite Mucci Farms images below and don't forget to view more of our recipe photography!
For more information on the recipe ingredients, serving sizes and directions (including a downloadable recipe cards) visit the recipe section of the Mucci Farms website. The recipes are organized by produce including tomatoes, cucumbers, peppers, eggplant, strawberry and lettuce & herbs…enjoy!
Strawberry Basil Limeade
The perfect refreshing drink for a hot summer day with ingredients including Mucci Farms Smuccies sweet strawberries, naked leaf living basil, sugar, water, lime juice and ice.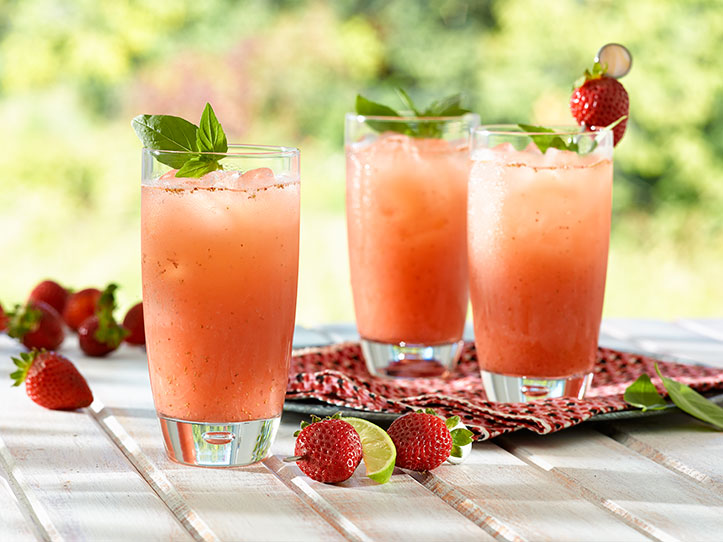 Citrus Shrimp Salad
A great entrée that includes naked leaf living watercress, naked leaf living Salanova® lettuce, CuteCumbers™, grapefruit, avocado, cooked shrimp and finished off with a light Honey Lime Vinaigrette dressing.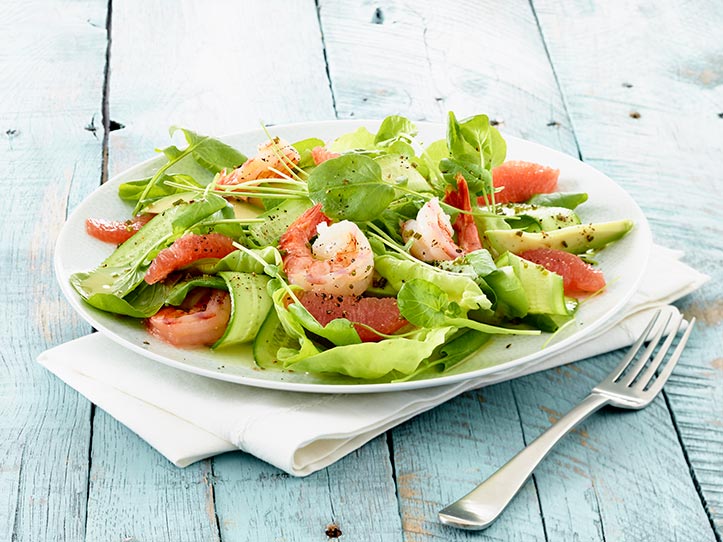 Strawberry Basil Crostini
An easy appetizer with ingredients including Mucci Farms Smuccies sweet strawberries, naked leaf living basil and a balsamic glaze all on top of a baguette with crumbled blue cheese and ground pepper.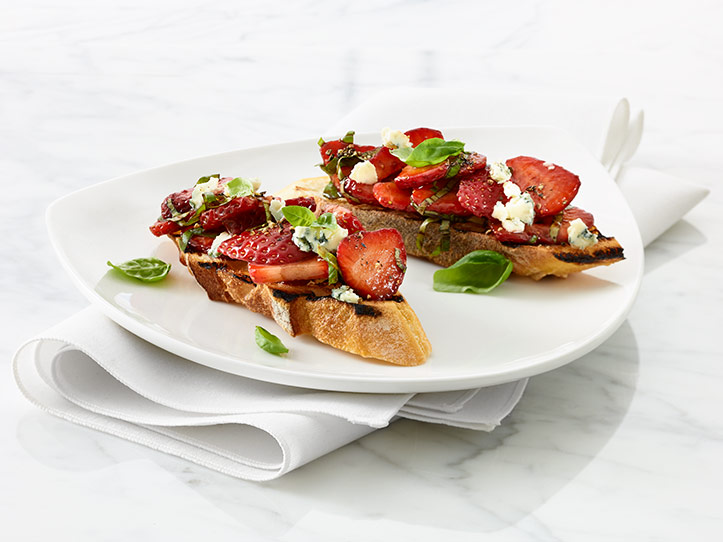 Cool Summer Treats
A great snack for a hot summer day with only a few ingredients including CuteCumbers™ (snack-sized cucumbers), sugar, avocado, vanilla Greek yogurt (or coconut milk) and watermelon juice.