The Story
For some, an ideal Friday is spent behind the wheel of a pristine Ford Mustang. For us here at BP imaging, an ideal Friday is spent getting the perfect photograph of a vehicle just like that.
On Friday August 21st, we had the pleasure of shooting a gorgeous red 2013 Ford Mustang for our clients, Stacey and Richard. They travelled all the way from Richmond Hill to make use of our state-of-the-art drive-in studio and lighting system. Our larger than life soft box is suspended from the ceiling and has the ability to move up and down, allowing us to efficiently control the light according to the size and shape of the subject. This lighting system was custom made by our studio and was specifically created to properly light a large vehicle.
Stacey initially contacted our studio in hopes that she would be able to surprise Richard for his birthday with a custom, professional photograph of his baby, but with a ride like that it was near impossible to get it out of Richards's sight unnoticed. Instead, we had the privilege of hosting both of them in our studio where they were able to witness first-hand the skill and magic of a technically challenging car photo shoot like this.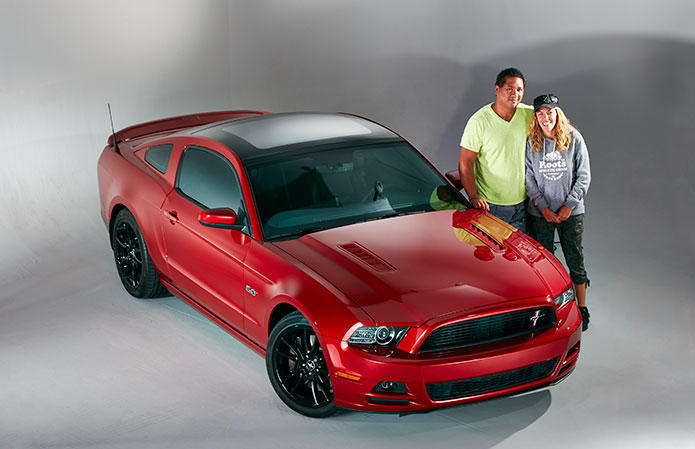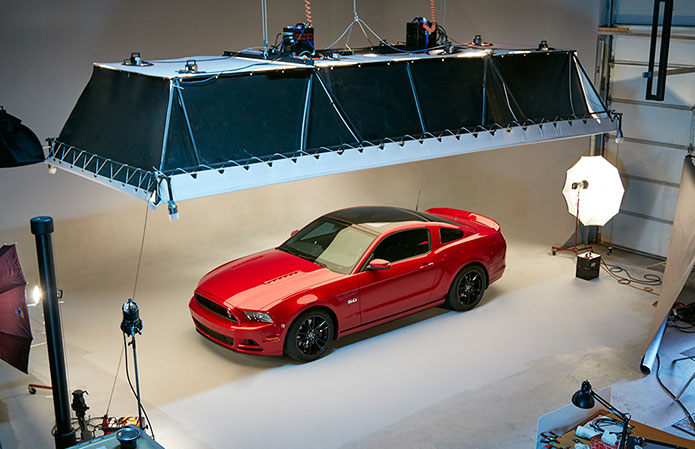 Our drive-in studio isn't the only convenience of booking your important photography project with BP imaging. Our full-service team also takes care of all of the post production work in-house. Richard chose a moody, dramatic background image that our Photographer John Majorossy took while visiting beautiful British Columbia. After hours of imaging work to get it just right, the final shot turned out amazing and the clients were thrilled with it!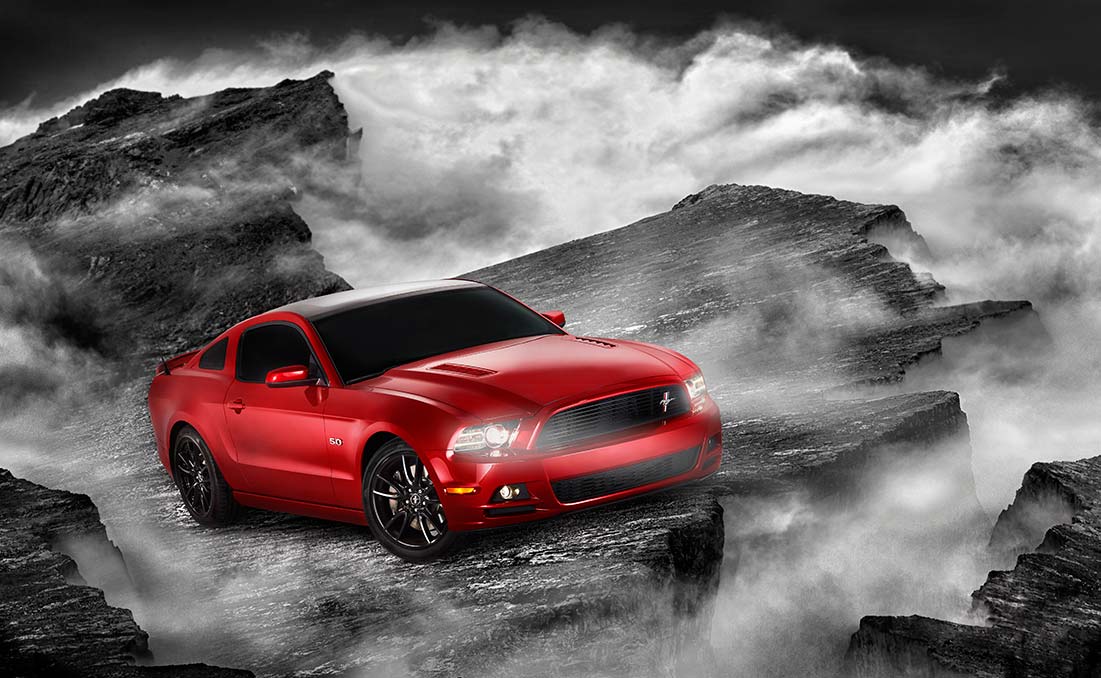 BP imaging also offers in-house large format printing which gives us the ability to manage quality and efficiency every time. We produced a stunning 46" x 30" print for Stacey and Richard which will proudly go on display in their home.
We are very happy with the way this shoot and final image turned out and we look forward to welcoming more vehicles into our studio.