Take Advantage of Our Aerial Photography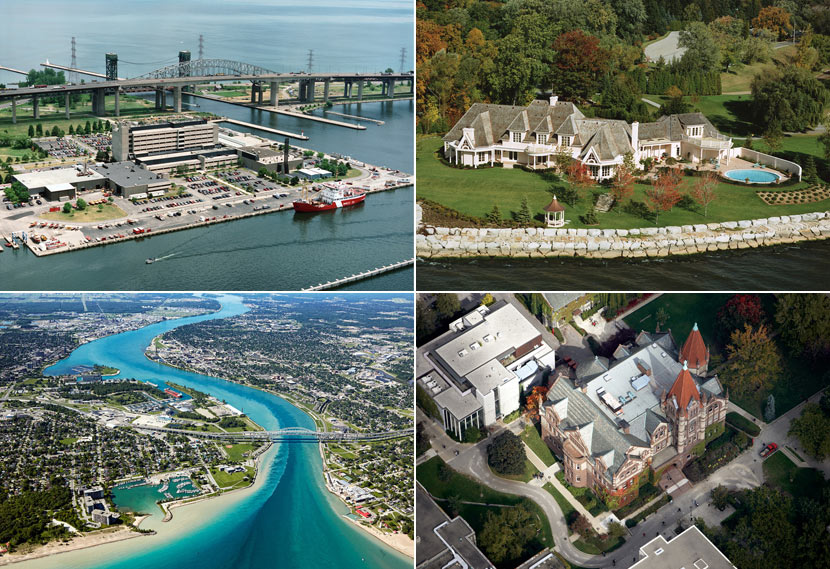 One area of specialization that BP imaging provides is affordable Aerial Photography. For many years our experienced and talented aerial photographers have produced incredible high quality aerial photographs. Display your property, golf course, headquarters, architecture, farm or building with a unique perspective that is perfect for attracting attention in marketing material.
Aerial photographs are rich in detail and information because they capture a real time snap shot of an area including lakes, creeks, rivers, forests, vegetation, roads, infrastructure, zoning areas…the possibilities are endless! No map can simulate the aerial photography of an area, graphic maps take much longer to produce and photographs take a fraction of the time to process. Aerial photographs can be used as a timeline to track changes in the physical environment over a period of time including personal, commercial or city/town infrastructure development and expansion. BP imaging's photographers can capture property lots or buildings at multiple angles and points of view with the flexibility to photograph a specific area or multiple locations to meet any of your needs. Our aerial photographers can photograph 360 degrees around the required focal point so you have the freedom to select the final images that display your subject the best.

Capture A Birds Eye View
Educational Institutions
•Attract potential students to a high school, university or college campus
Farms, Agriculture, Environment & Landscape
•Capture your entire property lot including crops/agriculture for planning or monitoring
•Exhibit natural resource conservation, cleanup projects, tree and vegetation volume over time
•Show the seasonal change of an area over winter, spring, summer and fall
Business Headquarters
•Great to use for marketing material to attract the interest of potential clients
Architecture/Construction & Developments
•Track the progress of construction projects over time including before, during and after completion
•Receive an accurate real time photograph for development proposals, perfect for land/ground surveys, surrounding area and construction planning
Golf Courses
•Display your golf course structure with real images of the course holes, a great way to differentiate your marketing material for potential customers
Personal House/Property & Realtors
•Show your hard work to friends and family or for personal interest (history of property)
•Perfect method to attract potential buyers by showing a unique and different angle unlike most realtors, with the ability to show the entire lot in one picture
Churches
•Display the architecture of your place of worship perfect for use in newsletters and websites
Marine & Marina
•Capture your personal or commercial watercraft from an aerial view
•Exhibit your public or private marina to attract boaters and provide layout map
Vacation & Ski Resorts
•A great promotional tool to show the entire resort/ski hills in one image, display the real time structure/layout of the grounds including pools, recreation areas, buildings, chalets etc.
Aircrafts
•Show your personal or corporate aircraft at a different angle while in flight
City, Provincial & State Landmarks
•Display unique landmarks including lakeshore property, City Hall, Provincial/State Parks, architecture
Take a look at BP imaging's aerial photography slideshow "BP imaging Commercial Photography – Aerial Photographers" (Make sure you switch the quality to 720p).

BP imaging Commercial Photography – Aerial Photographers