Professional Studio Beverage Photography & Food Photography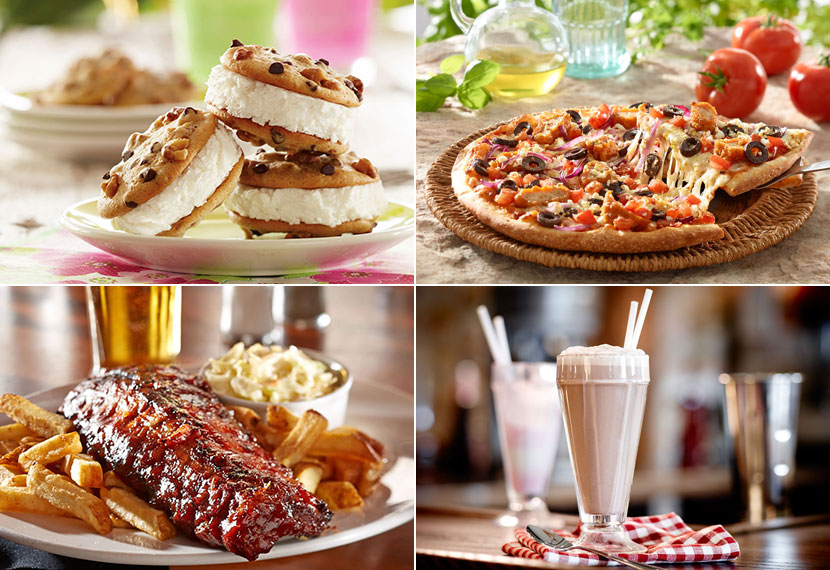 With over 20 years of experience and creative style in food photography and beverage photography, BP imaging will capture the highest of quality for your restaurant, menu/inserts, packaging, table talkers, newspaper ads, magazines, banners, billboards, posters, websites and more! We have experience in a variety of food photography including breakfast photography, beverage & drink photography, appetizer photography, entree photography, dessert photography and recipe photography. It has been proven that professional food photography with true appetite appeal translates into increased sales (just see our testimonials below) with multiple creative uses.
With two photography studios at our facility, there is no limit on what we can shoot. One of our studios offers various angles of natural light for beautiful lighting of your food and beverages. The background can be customized to match the mood you want to portray, whether you are looking for a close up beauty shot of your fresh produce, an above view of your entire meal on a rustic wooden table…the possibilities are endless. BP imaging can even come to your restaurant for an offsite food photography photo shoot. The benefit of on location food photography is how it takes the stress away from the client and allows them to be in the comfort of their own restaurant/kitchen. The chef simple creates the dishes and our photographers will set up on whichever background suits the product, whether it be at a table, up on the bar or even on the patio.
Bochsler Photo Imaging's experience with food photography over the years has cemented trust from large companies including Kraft, Clover Leaf Seafoods, Tre Stelle, Foodland Ontario, Parmalat, The Works Gourmet Burger Bistro, Sunset Grill, Forty Creek, Balderson Cheese, Mother's Pizza, The Pop Shoppe and Extreme Pita. Our professional food photographers have the resumes and images to prove their capabilities of photographing any type of beverage or food item and optimally present the item to appear attractive to the customers.
A Variety of High Quality Food and Beverage Photography
Breakfast Food Photography
•Display your creative breakfast including parfaits, pancakes, french toast with maple syrup, muffins, hash browns, eggs, fruits, banana breads, etc.
Beverage & Drink Photography
•Capture a variety of beverage and drink options including fruit smoothies, milkshakes, beer, wine, liquor, cocktails and even unique glass bottles to promote your bar or restaurant.
Appetizer Food Photography
•Show off your restaurants appetizers including nachos with salsa and guacamole, bruschetta with feta and tomatoes, stuff peppers, chicken fingers, seasonal salads, spring rolls, soups and more!
Entree Food Photography
•Display your delicious main courses including hamburgers, chicken wings, sandwiches, fish fillets, steak, sushi, mussels, pizza, pasta, quesadillas, roasted potatoes, pitas, wraps, fondue, ribs…the list goes on and on.
Dessert Food Photography
•Capture your mouthwatering desserts to attract customers including various cakes (layered, chocolate, wedding, fruit, etc.), cupcakes, crème brulee, cookie squares, scones, ice cream cookie sandwiches, tiramisu, there is nothing we can't handle.
Recipe Food Photography
•Customize your food and beverage recipes with creative high quality photography that can be shot to fit your customized recipe layout with no hassle, just check out our monthly recipe calendar on our blog for some examples!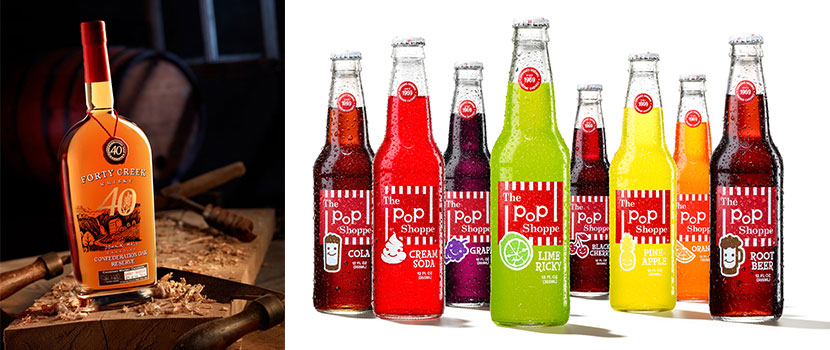 Testimonials
"We love your studio and the amazing results and compliments we always get from our customers about the photography you provide us with. Food images sell and we know that as we always increase in sales after launching a flyer with great food shots. Great photography sets you apart from everyone else out there! It is a great investment for our image library. When you invest in great photography you are investing in your company and you are showing the customers that quality is very important to you."
-Product Development Director, Toppers Pizza
"We were thrilled to see a significant increase in our hamburger sales once we showcased the incredibly appetizing image photographed by BP imaging."
-Director of Operations, Sunset Grill Head Office
More of Our Food Photography & Beverage Photography
Take a look at BP imaging's food photography ("Commercial Studio Food Photography") and beverage photography ("Commercial Studio Beverage Photography") slideshows below (make sure you switch the quality to 720p). Be sure to visit our past blog on some of our other areas of specialization Aerial Photography, Interior & Exterior Architectural Photography and Studio Motorcycle & Car Photography!

Commercial Studio Food Photography
Commercial Studio Beverage Photography