BP imaging's Photography On Costco Online
Over the years, BP imaging's photography has been used on Costco's website. Below are some examples of the furniture photography shot for various clients shown in the Costco Online flyer for March/April 2014 and from Costco's website. Don't forget to check out the furniture photography section of our website.

Costco Online Flyer March/April 2014
Keep your eyes open for our outdoor patio furniture photography shown in the Costco Online flyer for March and April 2014! The front cover of the flyer features the Glen Manor Patio Furniture Collection and the second page spread features the Frontenac Patio Furniture Collection, Monaco Patio Furniture Collection and Cambridge Patio Furniture Collection all photographed by Bochsler Photo Imaging.
Front Cover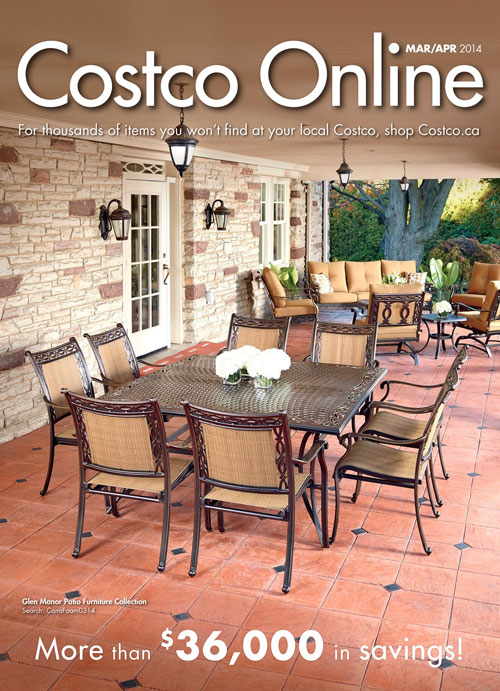 Page 2 Spread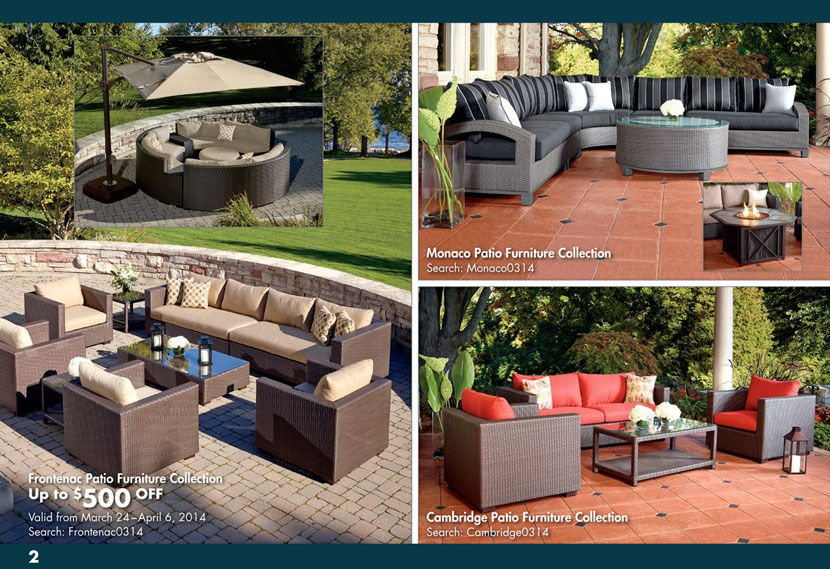 Costco Website
Patio Chair Photography
Below are various patio chairs from the Classic Adirondack Collection that BP imaging photographed for a client. The maintenance free chairs are (built in Canada) are made from high quality recycled plastic and the company guarantees the material won't split or crack. The chairs are UV resistant and offered in a variety of colours including red, tan, black, blue, white, yellow, brown and green. These photographs were actually shot in our photography studio and placed on a common backyard background with a pool.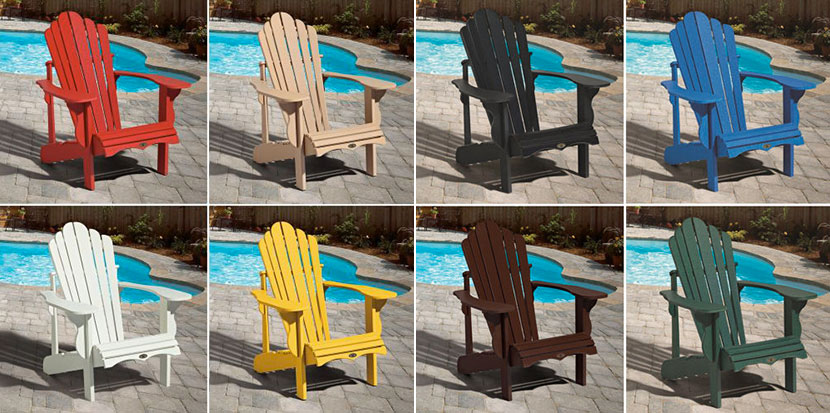 TV Stand Photography
The photography shown below is of the Majestic 47" wide television stand with mount. The tempered glass and steel stand with a glossy black finish give the stand a modern look that can hold a TV up to 50" with appropriate space for audio and video components.