60 Years Behind the Lens…and Counting!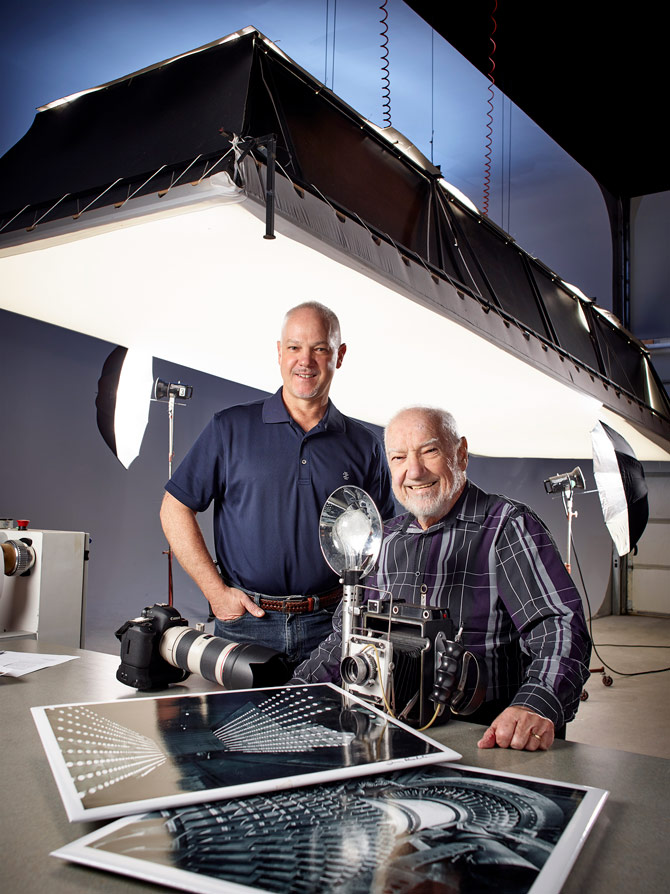 Burlington, ON (November, 2016) – A leading Commercial Photography Studio is celebrating what began in a darkroom in the basement of a Hamilton Mountain home in 1956 and developed into a state of the art 10,000 square foot full-service digital photography studio facility.
Founder, Tom Bochsler captured a chronology of business and life throughout the latter half of the 20th century in Hamilton-Burlington and beyond. He is the author of the photo-biography, The Art of Industry and his celebrity photos include Jayne Mansfield, Johnny Cash and the Smothers Brothers during visits to CHML Radio. Along with the stars of iconic CHCH TV shows that include Tiny Talent Time and Main Street Jamboree. Tom Bochsler has donated a half million negatives to the Hamilton Public Library. "Photography is a window to history, one must open the window to appreciate its value", a quote from Tom's book.
Today, Bochsler Photo Imaging (BP imaging), currently located off Harvester Road in Burlington serves a growing list of clients including Foodland Ontario, Parmalat, Choice Hotels, Tim Hortons, Valvoline and Egg Farmers of Ontario to name a few, stretching across Canada and south of the border. John Bochsler, Tom's son, credits the Bochsler team's creativity and skill, cutting edge technology and investment into an accessible and expanded facility for the company's growth along the way. "It's the focus on customer service and relationship building that made BP imaging the picture of success it is today."