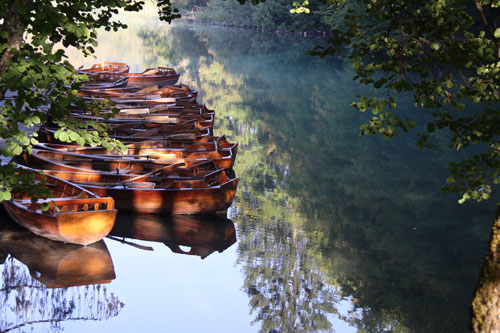 Croatia has some very scenic sites, this one is Plitvice Lakes National Park.
The national park is world famous for its 16 lakes and cascading waterfalls.  These lakes are a result of the confluence of several small rivers and subterranean karst rivers. The lakes are all interconnected and follow the water flow. They are separated by natural dams of travertine, which is deposited by the action of moss, algae and bacteria.
It takes a few hours to walk around and tour the multiple waterfalls throughout. Tucked into a corner of one of the lakes was this anchorage for rowboats. Because of the shade of the trees and angle of the Sun, this photograph appeared almost like a painting, somewhat in the style of Claude Monet.
Photo by Tom Bochsler