Back in October, BP imaging shot the Product Photography for commercial wall covering manufacturer Colour & Design. The photo shoot took place in our studio and included three different interior scenes all using our clients' wall covering as the focal point.
The product series includes three products to satisfy a variety of interior design needs offered in a wide range of colour options. First was Canton Silk Stripe™, a 12" horizontal stripe wall covering with alternating matte and satin bands. Second was Canton Rainsilk™ that has thin lines that emulates trickling rain. The final product we photographed in the series was Canton Crepe Silk™, a horizontal texture offered in either a matte or satin finish.
The three products in the series compliment each other and for this reason they were shot together in the scene images. The first image is a bedroom scene shown with Canton Crepe Silk™ on the close pillar located on the left and Canton Silk Stripe™ shown in the background behind the bed backboard. The second image is a bathroom scene shown with Canton Crepe Silk™ located on the left behind the mirror/sink and Canton Rainsilk™ located on the right. The final image is of a single product, Canton Crepe Silk™, shown close up with a sculpture to emphasize the horizontal texture and pattern of the wall covering.
Be sure to view the Canton Series product photography below and for more of our work visit our Product Photography Portfolio.
Canton Silk Stripe™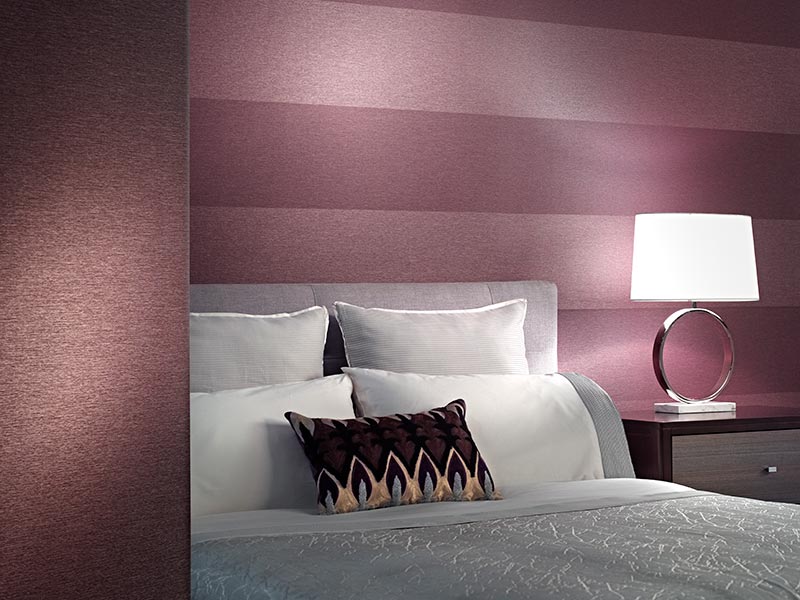 Canton Rainsilk™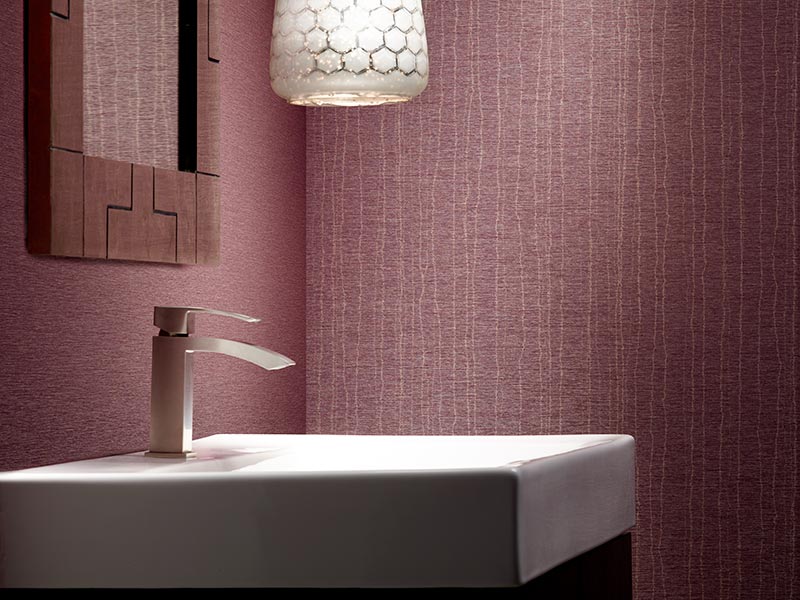 Canton Crepe Silk™