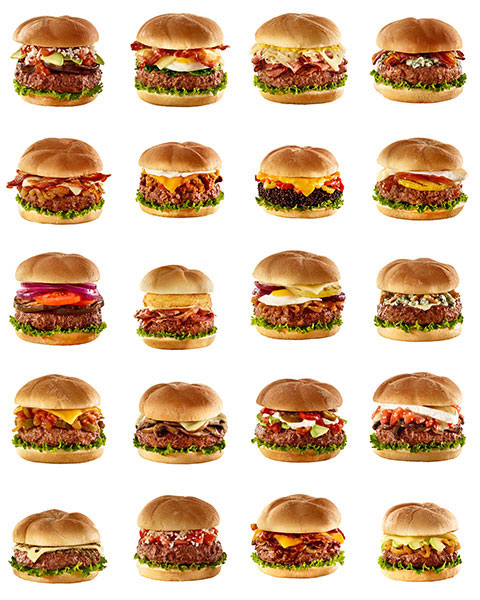 In the long hot summer of 2012 we undertook a Menu Photography project for The WORKS Gourmet Burger Bistro.
The Works has its roots in Ottawa, but is relatively new to the Southern Ontario market, but is growing fast. One of the chain's main claims-to-fame is the incredible variety of burgers on the menu. Although the menus vary somewhat from location to location (often featuring burgers named for local celebrities), the menus usually list close to 80 different burgs.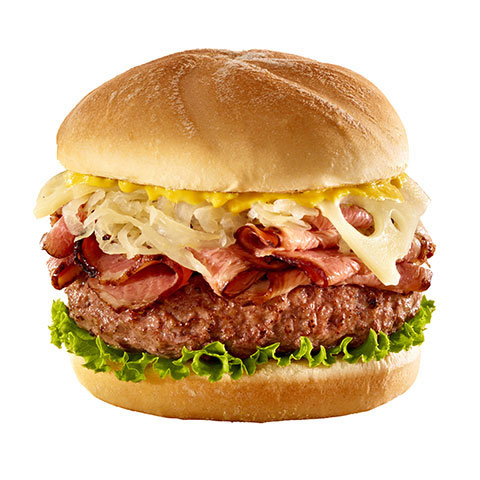 Each different hamburger has it's own unique name and it's own combination of premium toppings. Tanya Eng was the food stylist, who worked with John Lynch on this project. Tanya worked with such varied ingredients as peanut butter, banana, avocado, blue cheese, double smoke bacon, pineapple, eggs and onion rings.  You name, they have it.
One of the bigger challenges for the shoot was melting the different cheeses – from Brie to Havarti, Swiss to Gouda and everything in between.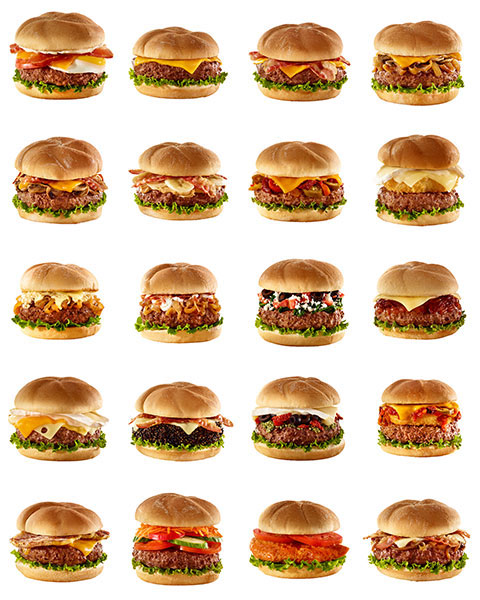 All in all though, the project went pretty smoothly as we shot 5 or 6 burgers a day for several weeks. The Works have already added to the menu since summer and we've had them back in the studio for to shoot some new products including the Jalapeno Burgarito, a burger take on the burrito.
If you get a chance give them a try, they're opening new restaurants all the time. Locally they have shops in Burlington, Oakville, Bloor West Village and the Danforth