Hotel Photography & Motel Photography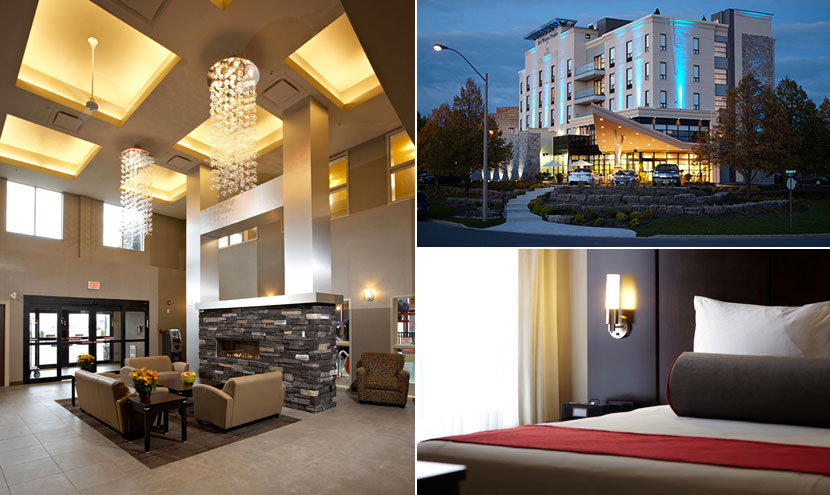 One area of specialization that BP imaging provides is impressive Hotel Photography & Motel Photography for the hospitality industry. For many years our experienced hotel photographers have produced incredible high quality photographs. Let us capture your hotel or motel whether it is a large hotel chain or an independent motel we can shoot them all. Nothing is as effective as high resolution images of your interior and exterior to professionally market your facility. We at BP imaging use the latest in high resolution cameras and lighting techniques to accurately capture the characteristics of your property from multiple perspectives for added versatility.
Bochsler Photo Imaging has photographed many hotels across Canada including Toronto, Hamilton, Calgary, Edmonton, Vancouver and Victoria. We provide our clients with high quality images that have a variety of uses including print, website and displays. Our high definition interactive 360 Virtual Reality Photography Tours and 360 degree Spherical Panoramic Images allow potential customers to view the entire room in one image as if they were present at the hotel or motel. These are perfect for a lobby and bedrooms but can even be used in restaurants, pools, fitness centres and more!

Capture High Resolution Photographs of Your Facility
Lobby
•Attract potential customers by using high quality photography in marketing material to display your facilities modern and luxurious style
•Use our 360 degree virtual reality photography tours for a multiple angle approach to showcasing your lobby
Bedrooms
•Display an accurate portrayal of your guest rooms in your facility to show your cleanliness and room layout options such as balcony, bed type, kitchenette, bathrooms (shower, jacuzzi), etc.
•Use our 360 degree spherical panoramic images for multiple purposes in the guest rooms including bathrooms, balcony view, bedroom set up, etc.
Exterior
•Capture your entire property lot (by ground or aerial) including entrance, parking and outdoor pool (if applicable)
Take a look at BP imaging's hotel & motel photography slideshow "Commercial Hotel Photography & Motel Photography" (Make sure you switch the quality to 720p). Be sure to visit our past blog on some of our other areas of specialization Aerial Photography, Interior & Exterior Architectural Photography, Studio Motorcycle & Car Photography and Studio Food & Drink Photography!

Commercial Hotel Photography & Motel Photography